WAYS TO GIVE
You can make a difference!
Every Enrichment Class - Science, Art, Music, P.E., Drama and Gardening is funded by the PTA and require substantial funds to continue. We currently only have enough funding to provide one hour a week of each class to the children. Next year we are at risk of discontinuing the programs altogether!
Please scroll down to learn about the various and diverse ways you can support the children of Hanalei School through PTA support. Any amount is welcome!
Our Enrichment Classes are in Jeopardy!
For just $1.50 a day, you can sponsor a student at Hanalei School, helping to ensure every child receives a well-rounded education complete with Art, Drama, Science, Music, Gardening and Physical Education!


PROJECT RAINBOW WAVE is an annual, enrichment fundraising initiative for Hanalei Elementary School 2018-2019 for grades K-6. The Rainbow Wave is the symbol of our wonderful school community, one color representing each grade to complete the full rainbow spectrum.
The Hanalei PTA, a not-for-profit 501 c(3) is looking to fund the basic enrichment programs for the upcoming school year totaling $125,000.
The goal of PROJECT RAINBOW WAVE is to raise $500 for each of the 250 students at Hanalei Elementary. All donations are tax-deductible!
Please help us light up the rainbow and complete all spectrums of the Rainbow Wave by sponsoring a Hanalei student with a tax-deductible donation. You can follow our progress in person at Hanalei School or by following our Facebook/Instagram page for PROJECT RAINBOW WAVE status updates. The PTA will fill in the PROJECT RAINBOW WAVE banner weekly as we receive contributions and sponsorships to complete the funding of each grade for next year.
Thank you for all of your continued support to the PTA. We could not do it without you! Please help us spread the word and share with your family, friends and local businesses.
Mahalo!
Hanalei PTA
Use the button below to pay directly to Hanalei PTA PayPal :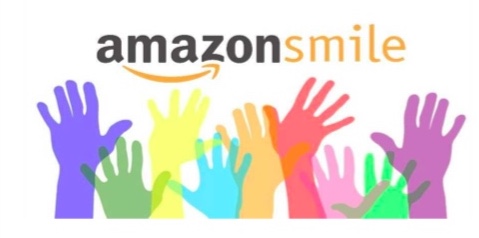 AmazonSmile is a simple and automatic way for you to support Hanalei School PTA every time you shop, at no cost to you. When you shop at smile.amazon.com, you'll find the exact same low prices, vast selection and convenient shopping experience as Amazon.com, with the added bonus that Amazon will donate 0.5% of the purchase price to the school.
Use this Link: http://smile.amazon.com/ch/99-0305469 and ask your friends and family, to bookmark this link so all their eligible shopping will benefit Hanalei PTA.
Donate
Your donation allows us to offer Science, Art, Music, Drama, P.E., Gardening, new technology, After School Programs and more. Thank you!
CREATE AN ENDOWMENT
Consider setting up an endowment for future generations of Hanalei children. Every year the Hanalei PTA works to raise enough money to support all the enrichment programs. With an endowment, the children of Hanalei would be assured of receiving the well-rounded education they deserve. Contact the PTA at 808.212.7282. Mahalo!